Photo Post Processing is the interference in photos with the purpose to alter them. It can be a photo montage, or college one wants to create, or just cut out the photos. It is often required for advertising purposes or improving photos elements like lighting, color altering, e.t.c. It is required a computer and the appropriate software to post process photos, like Photoshop and other.
Photo Post Processing will help us get the photos we shoot to look like we want them to, as when we shoot photos. we don`t always get the result we want or what exactly we saw, as the photo cameras don`t have the ability to capture the whole range of colors and light as our eyes do, at least not yet. So for example when we shoot a beautiful sunset or sunrise, the photo camera we shoot with, just can`t imprint the exact picture we see, so with post-processing we can apply techniques to adjust the photo`s elements and make it as close to what we had seen, or change the photo the way we like. There are very many different techniques that can be applied on a photo, others are for simple purposes like cropping a photo, and others for heavy changes like merging photos, changing colors, add shadows and light, adjust brightness and so on.
Often photos are shooted given that they will be post-processed, and this helps in making decisions in what techniques will be used on shooting. For example, you are shooting photos that you know you will remove the background from them, so you can adjust your camera to focus on other elements or points of the photo. Once you have decided to remove the background, you can focus more on details like shadows, light, the angle of the shooting, e.t.c.
Every day in our time where we can see and be impressed by photos by surfing online or through other visual media, we can easily understand that photo post-processing plays an important role in photography. Without the ability to interfere in a photo, we couldn`t have such a quality, artistic variety of photos, and impressive photo editing outcomes. But by processing photos after shooting, we can achieve great results for different purposes. For example, you may shoot photos for your wedding day, and you wish you could remove an object from a photo either a person or a car that spoils the meaning or the moment of the shooting. Or you can shoot your products you want to list in your eCommerce site and by post-processing them to make them shine and look just awesome, impressing viewers and make them click on them and do better business. It is obvious that photo post-processing can give the solutions we need for our photos, and add quality, mystery, and appeal on any photo we want, for any purpose.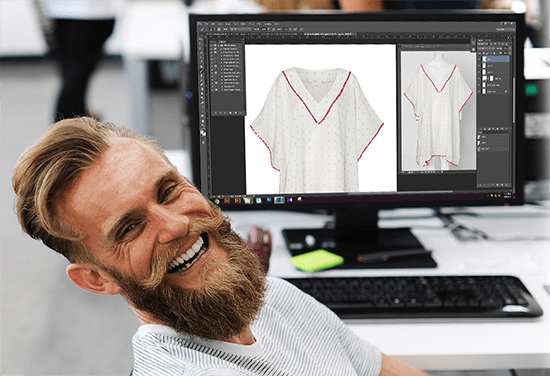 Photo Post Processing Service – BravoClipping.com
We here in BravoClipping.com, are experts in photo post processing and we use the best available tools available today, so we can offer the results you ask for. Either you need small little changes in your photos, or you want to get a complicated outcome like a montage by merging different photos together, or apply a certain technique, we can help you get the result you want. So if you need your personal photos to look glorious and amazing, or you need your product photos to look shiny and impress people, you are in the right place!
We offer photo post processing services for:
–Background Removal
–Clipping Path
–Photo Enhancement
–Photo Restoration
–Garment Neck Joint
–Jewelry Photos
–Photo Retouching
-and any other need you have to cover.
Our prices are the cheapest you can find online and we serve worldwide. We already have served thousands of companies, professional photographers and individuals in over a decade we are established online from all over the world. We as well guarantee the outcomes you need, as we offer unlimited free revisions for any photo we process, so we will get you 100% satisfied or you won`t have to pay us! Yes, we are so confident for our abilities. Additionally, you can take advantage of our special offers we continuously run in our website. You should definitely apply for our services with our offers!
So search no more for photo post processing service, just register an account with us and upload your photos, give us instructions on what you need to be done and get them back the soonest possible. If you are still skeptical, just apply for our FREE TRIAL OFFER and see first hand the quality of our services. Or since you need a closer contact to explain us your needs, just contact us directly on the chat window or by our Contact Form. You will be glad you did!