Hello and welcome to BravoClipping.com, where you can easily upload your photos you need to be edited, no matter where you are located!
We provide our services globally and already have worked for thousands of customers from every corner of this planet! Apart we offer the most affordable prices, we want to make it easy for everyone to get access to our services no matter where you are located and your technical skills.
That`s why we provide easy transfer solutions that are easy and fast, so one can upload photos to our website no matter where is located in the world or how many photos one wants to upload. With the different transfer options, we provide is even faster to apply for our services than you take your photos to your local photo editor!
Here are the different options we provide for uploading your photos to us: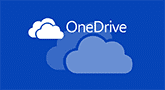 FTP
-Direct upload from within our website.
All you need to do is to have an account for the third party transfer options, WeTransfer, DropBox, Google Drive or One Drive. To upload directly to our site you will need to register for free an account to our platform.
All the transfer options above are the easiest they can be and within minutes you can send your photos to us for editing.
BravoClipping.com – Easy Access Top Quality Photo Editing Services
Our services are your best choice no matter if you have just one or thousands of photos. You can fast and easy upload your photos and give your requirements of the kind of editing you need.
We are many years experienced team on the most evolved photo editing tools and we provide the best results possible to our customers, every time! Our prices are the most affordable in the market starting at $0.45/img and we deliver within 24hr or sooner. If you have any photos we will offer you a decent discount along with our guarantee that you will pay us only when you confirm your 100% satisfaction! We offer unlimited revisions for each photo we edit so we make sure you get what you asked for, or you won`t have to pay us! We do fair business and that`s why when a customer uses our services for the first time, is always coming back!
Our services include:
–Background removal/change
–Clipping Path
–Image Masking
–Old Photo Restoration
–Photo Enhancement
–Neck Joint (Invisible Mannequin)
–Drop Shadow
and more…
Please don`t hesitate to test our service through our free trial offer and get an idea of the quality we provide. Otherwise, you can start uploading your photos to us directly for editing or just contact us in the case that you want more information and details on how we would deal with your projects.C lick any button below to access our services. You will be glad you did!